where to begin. well let's clear up the fact that I think I'm having severe memory loss. like i think back to all the people i encounter and sometimes can't remember certain people or rendezvous i've had. it's somewhat somber. that's why this blogspot is a good idea! i was reminiscing with kim about all the people we've hung out with at certain times in our life and it's so funny how songs/scents/town names will always remind us of that time or person. like i can think back to hamilton. or think back to bridgewater. or train hopping via dinky or going to princeton and kim cutting her for open on glass then me being in a drunken rage saying how she isn't a good friend for not helping me find the pieces to my phone after i break it. i'm not nostalgic. okay yeah, i may be but I think it's great to think back to those times where things we're so great and didn't think how much that would forever be embedded into your time. I love my memory and all the things I've done so far. but I feel like what's left for me in jersey? like hi been there, done that. newyork is getting old, but it's still a great change to get out on the train and light up that first cigarette walking outta penn into the next subway. I'm just happy with what I know now and all the dumb shit I've done and learned from. :D
so the philly convention was fun with linnea. I mean, some drama but when isn't there drama. i met clamore and had a few free drinks saw some freaks and mingled a tiddle. the snow storm was beautiful. but bitter cold as usual. kim and I are great again. she got a sweet tooth and a cupcake tattooed on her. soso cute. oh I got my "SCUM" aka scum-cake at enigma before the jimmy eat world show. which was a disaster considering all of the series of unfortunate events that occurred beforehand. lost in brooklyn......taking the N to astoria.......car trying to pick us up etc. but all in all, the second we walk into the venue, jimmyeatworld started playing. it was beautiful. i saw this boy I met at a new brunswick party, whom number I didn't get or got the chance to remember his name. it was a weird coincidence considering the circumstances. but a good one. MAYBE. come what may. as in, I realized I've been through so many different relationships with boys that I now know what I'm looking for out of someone. I'm done with this immature bullshit. 1. job. 2. car. 3. education. 4. witty. I don't think that is to hard to ask for, moreso things someone would need to survive off of kinda like a fish without water or us without air. that's just my opinion though!
i really want out of new jersey. i was talking to linnea last night and we come to the conclusion that we need out. something new and refreshing, not something so used to on the daily and expecting the same old faces. not saying it's a bad thing, but I want to encounter more amazing people. I know you're all out there! I need to pick everyones brain and absorb as much knowledge that I can get my hands on. done with things being predictable. boys included. i know how all your minds work, someone get on my level please.
nora and I hung out two nights ago, she came down we cruised a l then went to get some food and just catch up. I went to new brunswick with her and kristen a few nights prior, all I have to say is - Don't piss us off. soooooooo fucking funny. not even gunna get into the block of wood I threw at those 4 kids. wat. matt and I have been talking too. we ichatted and have been texting ever since. ian asked me to hang out too. I think it's wonderful how so much time has pasted since we all started being friends, yet they're still in my life. I'm really happy with the bodies that surround me. most content I've ever been. honestly.
I realized I don't need a man in my life. SERIOUSLY - I'm not even just saying that anymore. I am "that girl" to most guys yeah call me cocky. moreso confident and humble about who I am and what I want. I don't mean to be that ice queen to most, but some people just aren't worth your time. took me long enough to realize that. as cait said, we want a unicorn........not your regular horse. I am working on my life, myself and just having fun on a constant level of repeat. so DON'T WASTE MY TIME. another theory I'm abiding by.
PS my father gave me old polaroids of my family, kinda obsessed:
rip grandma<3
my pops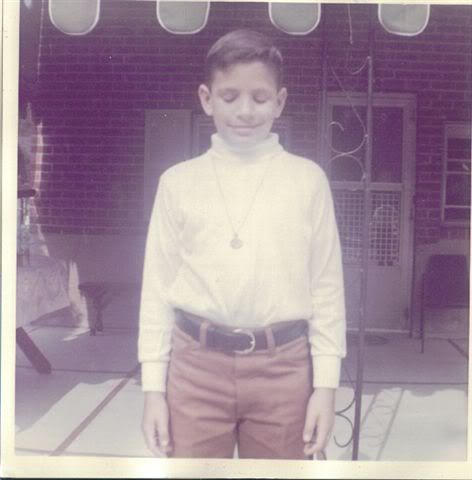 rip grandpa<3