It was a relaxing weekend to gather my thoughts.
I picked Jaym up at the train we got "little black dress" and "vampire" wine. trying to step our sophistication level up in our wine reliance.




I had a productive weekend also for mind cleansing. I ran a ton of errands.
I got this pretty new pink lipstick. well two shades.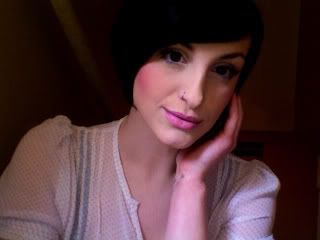 Silent Library emailed me back! Joey, matthew, alan, kim, meg and myself are going to the audition on wednesday! exciting news! watch out mtv I'm getting me a reality television show SAP.



I got 81/100 in my psych exam. pretty pleased. can't complain.
I'm super tired. had a 9 hour work day. back there tomorrow. then class @ 3:30. sleepyheads gewdnite.